Use
Site Map Page
if the menus do not drop down for you
A perfectly packaged meal set
The picture below shows a perfectly packaged meal set for a guest. Each meal is packaged separately and labelled. All the meals are in an air-tight container labeled with the dog's name.
There is also a laminated card containing:
detailed feeding instructions
emergency contact information
behavioral information about the dog
the vet's contact information.
The pictures have been edited to anonymize the information.
Picture 1
Picture 2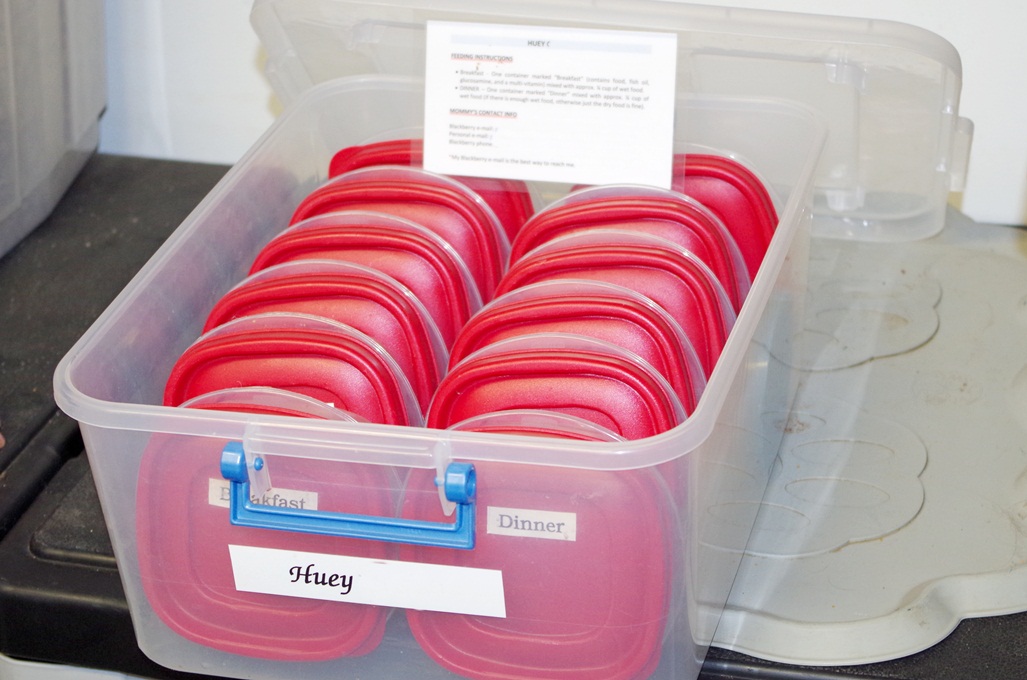 Picture 3