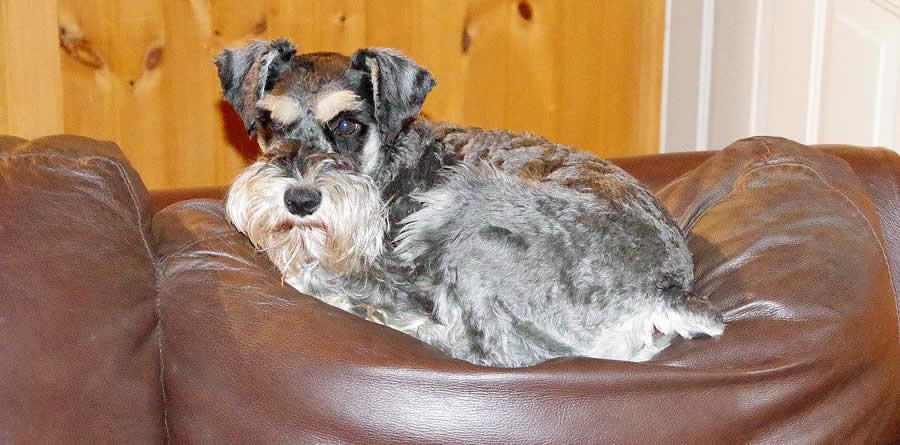 Payment:
The "HST" is included in all prices.
Cash, E-Transfer or Cheque when you pick your dog up.
Cheque is payable to Looda Kramer.
E-Transfer to packleader@areak9.com
Sorry No credit cards.
Accommodation:
Daycare Guests
$30 per dog.
Daycare charge applies only when a dog is dropped off and picked up on the same day. It cannot be combined with an extended stay.
Extended Stay Guests
Stays of 8 days or less: $35 per day and $30 per additional dog.
Stays of 9 days or more: $32 per day and $27 per additional dog.
NOTE: We do not charge for number of hours/nights that your dog stays at AreaK9. We charge for number of days.
Example: If you leave your dog here at say, 14:00 Monday and pick up at 10:30 Tuesday, you are charged for 1 Day – The second day is FREE. 
If you pick up your dog after 11:00 the second day is charged in full at the extended stay rate.
Pick UP / Drop Off
For Pick up or drop off service rates please contact us directly at 613.258.6875
K9 CLUB
K9 Club is a daycare program, each regular business day, between the hours of 8:30 and 17:00 subject to space availability.
We are offering extended hours for $5 which will allow you to drop off your dog as early as 8:00 and pick them up as late as 18:30. This extension includes feeding your dog as long as you have provided us with food for your dog.

Pricing for visits.
A 10-visit pass: $250.
A 25-visit pass: $500.
Advance booking cannot be taken for K9Club. Bring your K9 Club card with you to validate the visit.
If you would like to use K9 Club on a regular basis, arrange the days with us. If you or we will need to change this schedule, we will have to let each other know by email.
Unscheduled visits will be arranged by call or email to us the day before or the same day.
Starting March 16th 2021, all visits, regardless of when they were purchased, will enjoy the new K9 Club hours and option for extending.
Referral Program
Just follow these easy steps to enjoy the benefits:
1. Think of friend, neighbor, co-worker etc. that may need a safe, loving, fun place for their dog to visit.
2. Let them know about AreaK9
3. Make sure they mention your name and your dog's name when they come for their interview and in their first reservation.
4. When they come for their first stay, each you and they will get one free day.
5.The only limit to number of free days you can earn is how many new customers you would like to share our business with.
6. We will redeem these days for you as they become available.
7. If you have days left at the end of the year, we will transfer them to next year.
Additional Value Services at no cost
Group Play Time (NO CHARGE)
Outside: they play every hour, and they are supervised.
Inside: they play when they want to, and they are supervised
Treat Time (NO CHARGE)
We give your treats to your dog, and we give our treats to your dog
Medication Administration (NO CHARGE)
What it says, no charge.
Extra Potty Breaks (NO CHARGE)
If the dogs want to go out, then they go out.
Feeding* (NO CHARGE)
Your dog's food must be provided.
* If your dog runs out of food we will feed them our food.
The cost is $2.50 per meal
Walks* (NO CHARGE)
Not really applicable as they're out running or playing (see above).
Grooming Reservation Form
Our three boys were at "camp" again and came home happy and peaceful. The next day they seemed a little bored at home! We love that we can see their activities online while they are away–this is very reassuring. Thank you so much for your expert care Looda and Gary, we could never leave our little guys anywhere else!
Roy and Carol Ann
I have two very big active dogs and have struggled in the past to find a boarding facility that ensured they got enough exercise and stimulation. The search for such a facility is over. I just picked my guys up after a 27 day stay at areak9 and am happy to report they are both completely beat and happy.
My experience with Looda was fantastic; she answered any email queries promptly and thoroughly. Upon picking up my pups Looda provided a very detailed verbal report with training suggestions along with a report card.
It is clear that Looda makes a concerted effort to stay current with all dog training techniques and is both loving and firm with the dogs she cares for.
An extra bonus is that areak9 posts heaps of pictures on their Facebook site every few days which I found both entertaining and comforting.
The long and the short of it is I can't imagine taking my dogs anywhere else.
Amilia Ktown